SUNPURE Awards the First PV Intelligence Cleaning Robot Certificate
SUNPURE, the first SUNGROW's eco-chain enterprise, was awarded the first PV intelligent cleaning robot certificate by China General Certification Center(CGCC) at the 14th SNEC PV POWER EXPO. SUNPURE is the first enterprise to obtain the certificate since the launch of the "PV Intelligent Cleaning Robot Technology Service" by CGCC.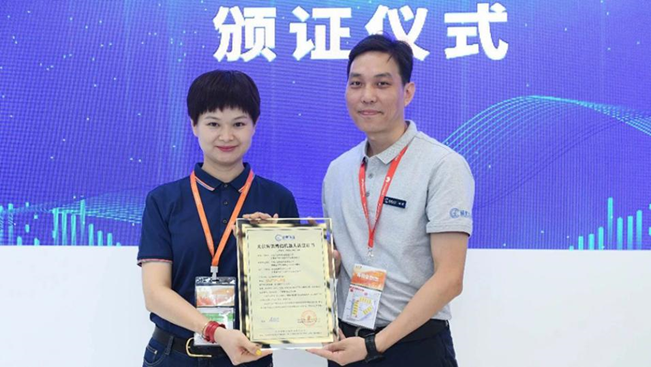 CGCC tested the PV intelligent cleaning robots self-developed by SUNPURE. Six models of products have passed the rigorous testing of 13 major items and 35 minor items such as dust removal performance, mobility, cleaning damage, applicable inclination, control function, protection function, reliability, etc. All the requirements of CGC/GF172:2020 "Technical Specification for Dry Cleaning Robot for Photovoltaic Modules", which fully demonstrate that the products can well adapt to complex operation scenarios and ensure safety and reliability while operating efficiently.
At the certification ceremony, Ji Zhengshuang, deputy director of the CGCC, said, "PV intelligence requires the support of fundamental intelligence. Based on technical standards, rigorous testing, and review, CGCC proved that SUNPURE PV cleaning robots can finish the cleaning task with high quality and high efficiency. Besides, quite a lot of devices from SUNGROW have passed the CGCC's test and the quality is good."