Amazing! SUNPURE Wins the "2020 Emerging Company of the Year Award"
On November 4th, 2020, the 12th Chinese Renewable Energy Conference & Exhibition(CREC 2020)and 2020 PV Brand Awards Ceremony were held at Wuxi Taihu International Expo Center. SUNPURE won the "Emerging Company of the Year Award" with the PR100 series of intelligent robots. As an innovative company focusing on PV intelligent cleaning, SUNPURE participated in the drafting of the industry's first product specification standard for PV dry cleaning robots.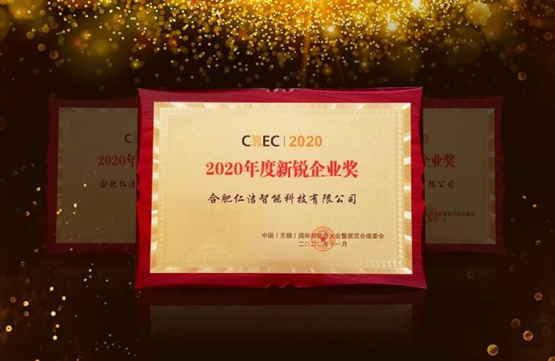 In the era of comprehensive PV price parity, solving the problem of dust pollution of PV modules has gradually become a consensus in the industry. To deal with this problem, SUNPURE has developed the PR100 series of intelligent cleaning robots to carry out stable and efficient intelligent cleaning operations and maintenance of PV modules. Combined with the robot shuttle scheme, the products can quickly achieve cross-row operation of PV arrays, significantly improving the efficiency of automatic cleaning. At present, the products have been stably operated in PV power plants in harsh environments such as high dust, strong winds, and salt spray in Northwest, North China, and East China.
After the on-site comprehensive evaluation of different types of PV power plants, according to the 10-year cleaning cycle, robot cleaning is 1.5~4 times higher than the manual cleaning at the same cost in the aspect of creating electricity revenue. Robot cleaning greatly improves the power generation capacity of PV power plants and is highly valued by PV power plants.
Besides the certifications from TÜV SÜD and CGCC, this award also represents the re-recognition of the PR100 robots products and high recognition of SUNPURE's innovative achievements. "The company will continue to increase R&D and innovation, and accelerate the transformation, application, and promotion of innovative achievements." Hu Yuran, general manager of SUNPURE said. She also expressed that the company will continue to get close to customers, provide more professional and reliable intelligent products and overall cleaning solutions for PV power plant operation and maintenance, and create greater asset value for customers.