Sunpure SmartPure Intelligent cloud platform officially released!
On January 17, the ribbon-cutting ceremony for the launch of Sunpure SmartPure Cloud Platform was held at WFES.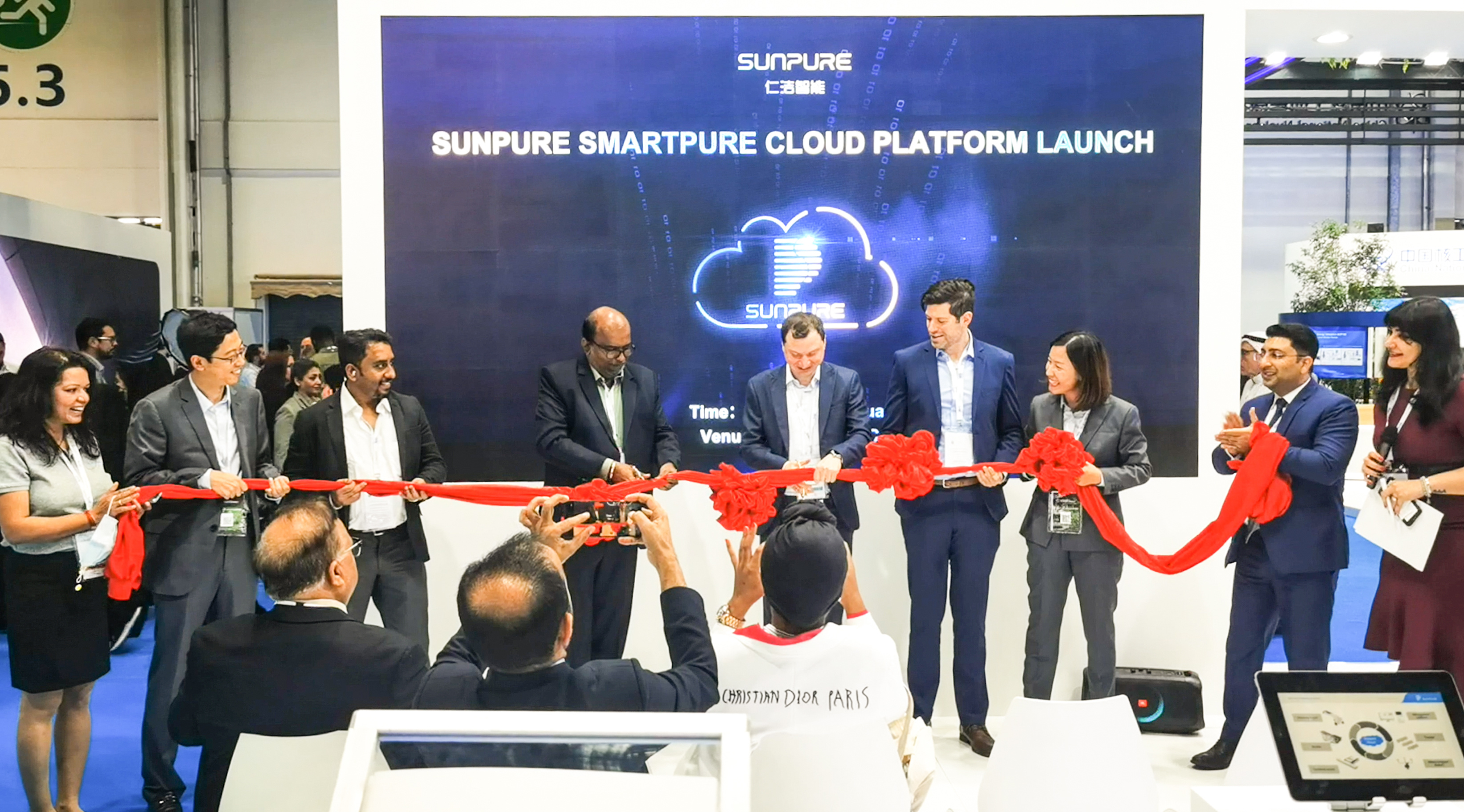 Mr.Fabian Lettl, VP of Marubeni Middle East& Africa, Mr. Francisco Entrena, construction manager of Marubeni Middle East& Africa, and Mr. Krishna Kannan, global COO of Jackon attended the ribbon-cutting ceremony. SUNPURE's partners also gathered to witness the official release.

Based on the cloud platform and big data technology, the SmartPure cloud platform system provides PV power plant cleaning with an intelligent, convenient, efficient, and safe solution through intelligent means such as remote monitoring and management, full-dimensional perception of the power plant site, one-stop access with intelligent equipment, and remote issuance of operation strategies to fully meet the management needs of users.