SUNPURE & Sprng (WOS of SHELL) Contract of Robotic Cleaning Solution for Sprng's 698 MW Solar PV Plants Marks SUNPURE's Entry into Indian Market
SUNPURE Technology Co. Ltd. (Sunpure) signed the contracts for the supply of Sunpure's water-free robotic cleaning systems for Sprng Energy projects.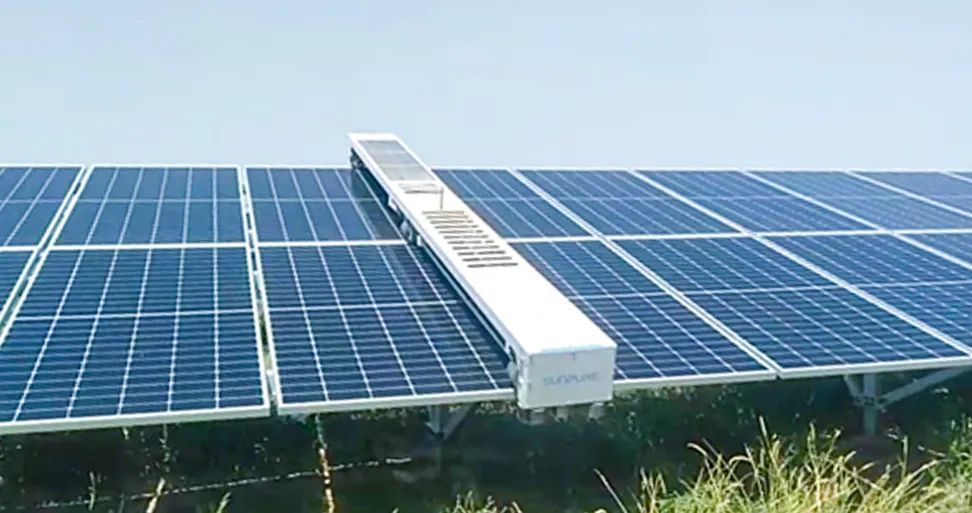 The contract includes the supply of Semi-Automatic Advanced version of SUNPURE robotic cleaning systems for 698MWp which will be installed across Sprng's solar projects in Rajasthan, Gujarat, Telangana, Madhya Pradesh, and Andhra Pradesh States of India. The robotic cleaning systems are scheduled to be commissioned in calendar year 2023.
Combining IoT technology, AI and mega-data analysis technology, fusion of smart four-wheel drive, attitude recognition control technology and SmartPure cloud platform, Sunpure robots are able to clean PV modules efficiently and intelligently. Moreover, Sunpure robotic cleaning system has been certified and tested by TUV, CE, CGC and other certification authorities.
Sprng Energy, a wholly owned subsidiary of Shell has a cumulative contracted capacity of 3055.5 MWp out of which solar forms 2507.98MWp and the balance 497.5MW wind.