SUNPURE secured a strategic contract with JUNIPER GREEN ENERGY India for a 107 MW solar project in Maharashtra
SUNPURE secured a strategic contract with Juniper Green Energy, India, for the supply of Sunpure's water-free robotic cleaning systems for 107 MW in Maharashtra, India.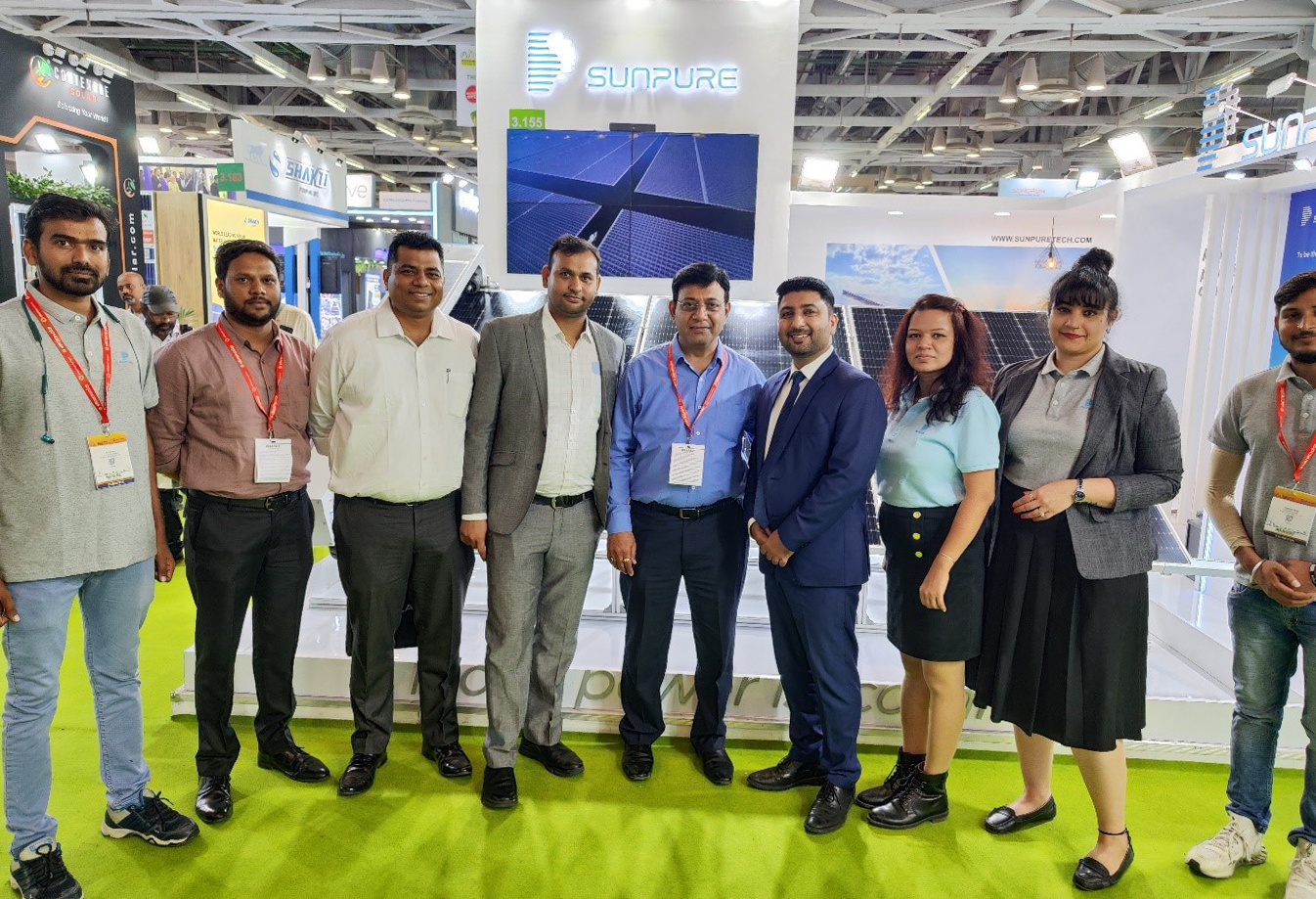 The contract includes the supply of Fully Automatic & Semi-Automatic Advanced version of around 200 SUNPURE robotic cleaning systems for 107 MW in Maharashtra, India. The robotic cleaning systems are scheduled to be commissioned in Q4 2023.
SUNPURE will use its advanced AI based communication system for attaining higher ROI by utilizing the concepts of machine learning and deep learning to reduce the OPEX cost.
Juniper Green Energy is an independent renewable energy power producer and operator of solar, wind and hybrid power projects with significant experience in conceptualizing, building, and developing renewable energy assets. Juniper Green Energy has experienced rapid growth, and it presently has an operational portfolio of about 800 MW with an under-construction capacity of over 500 MW and a development pipeline of more than 3 GW of solar, wind and hybrid project. The company has end-to-end internal competencies in EPC and O&M services for its renewable projects.
SUNPURE TECHNOLOGY CO.,LTD. (Sunpure), headquartered in Hefei, China, is the leading PV Cleaning Robotics supplier. Established in 2019, Sunpure has been concentrating on consistently providing convenient, reliable, and innovative solar module cleaning robotic solutions which are compatible with all industry-leading modules and mounting/tracking systems suppliers over the past years. Based on the mission of "More Power is Coming", Sunpure has continuously optimized and promoted global service by setting up branches and offices in China, KSA, UAE, Australia, Chile, India, and other regions.
SUNPURE has signed PV Cleaning Robot for a cumulative 8GW+ globally.