Splendor! Sunpure Stuns at Renewable Energy India Expo
On September 28th, 2022, Sunpure presented the PV cleaning robot PR200 with the full-scene application at Renewable Energy India(REI) , which received wide attention from the public.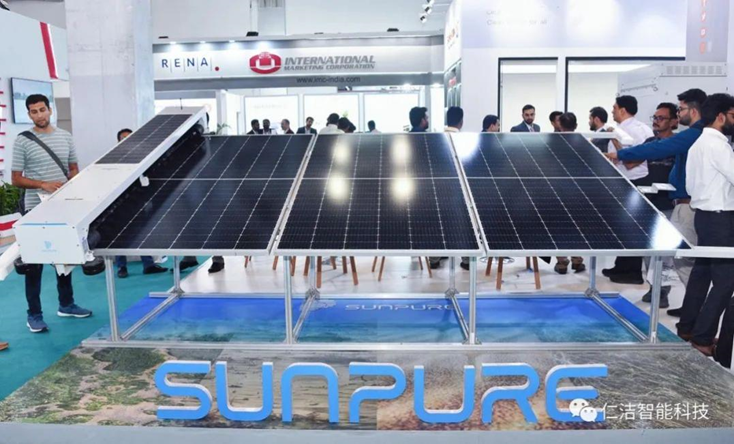 REI is the biggest renewable energy exhibition in India. The 15th edition of REI in 2022 has attracted over 700 exhibitors, more than 50,000 trade visitors, esteemed policy-makers, decision-makers, influencers, technical experts, and professionals.

With the vigorous development of the Indian PV market and the control of the COVID-19, PV installations rebounded strongly in 2021 with the new installed capacity reaching 11.98GW, and 15GW of new PV installations are expected in 2022. Besides, India is also an extremely water-scarce country. To solve the problem of water shortage, Indian National Energy Ministry requests new PV power plants shall not use water to clean, dry cleaning robot has become the preferred cleaning method. Adopting the waterless cleaning mode, SUNPURE's robot not only solves the water shortage problem, but also enhances the power generation revenue.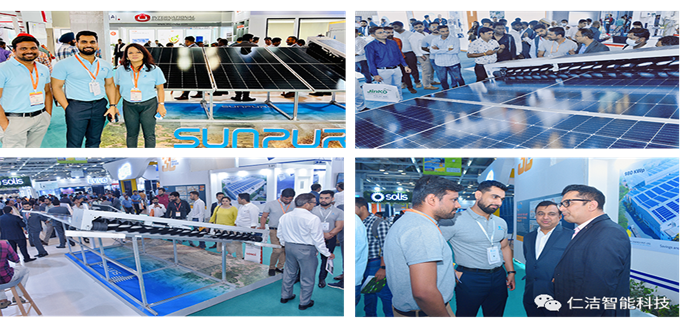 The participation in REI exhibition is another important move of SUNPURE's layout in the international market. With excellent quality, stable and reliable products and differentiated solutions, SUNPURE has gained wide attention from local customers in India. SUNPURE will continue to explore the best component cleaning solutions, seek the optimal solution for cleaning problems, and create more value for local customers by providing better products and services.